Last updated on 13 September 2022 by Robert Bateman (Privacy and Data Protection Research Writer at TermsFeed)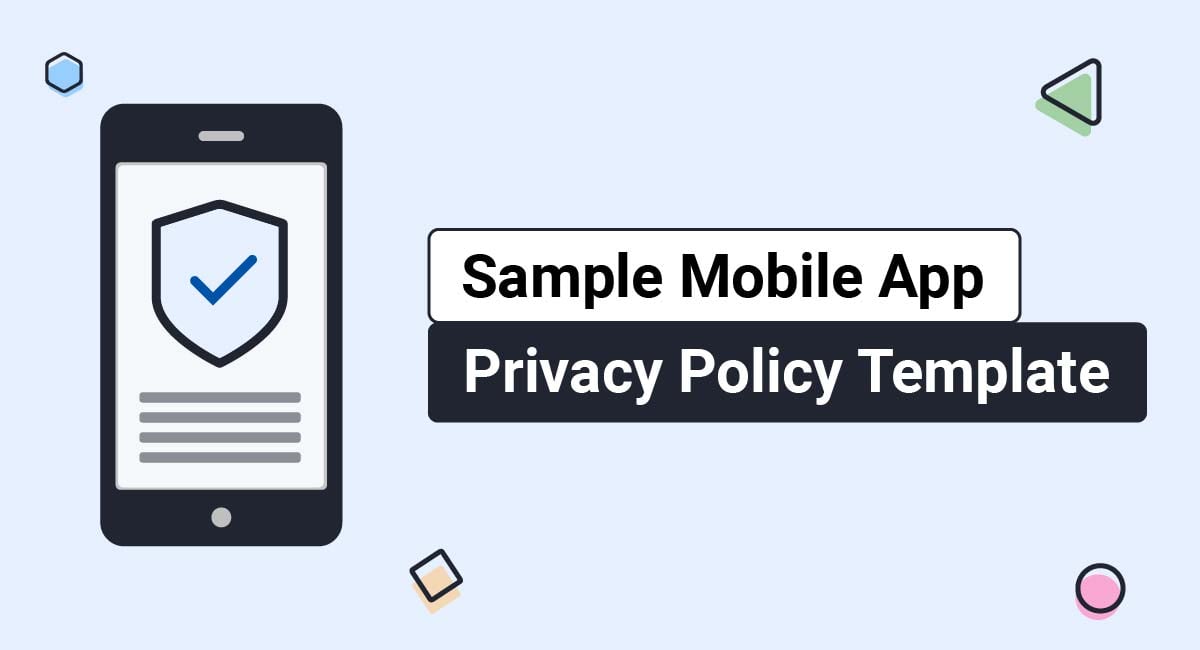 Your mobile app almost certainly requires a Privacy Policy because privacy laws require one when personal information is collected, Apple requires all iOS developers to publish a Privacy Policy, and Google requires almost all Android developers to publish one as well.
This article contains some simple, step-by-step guides to creating a basic Privacy Policy for your mobile app. We're going to look briefly at the requirements under privacy law, Apple's policies, and Google's policies, so you can confirm if you need a Privacy Policy for your mobile app.
We've also put together a Sample Mobile App Privacy Policy Template that you can use to help write your own.
Our Privacy Policy Generator makes it easy to create a Privacy Policy for your mobile app. Just follow these steps:
At Step 1, select the App option.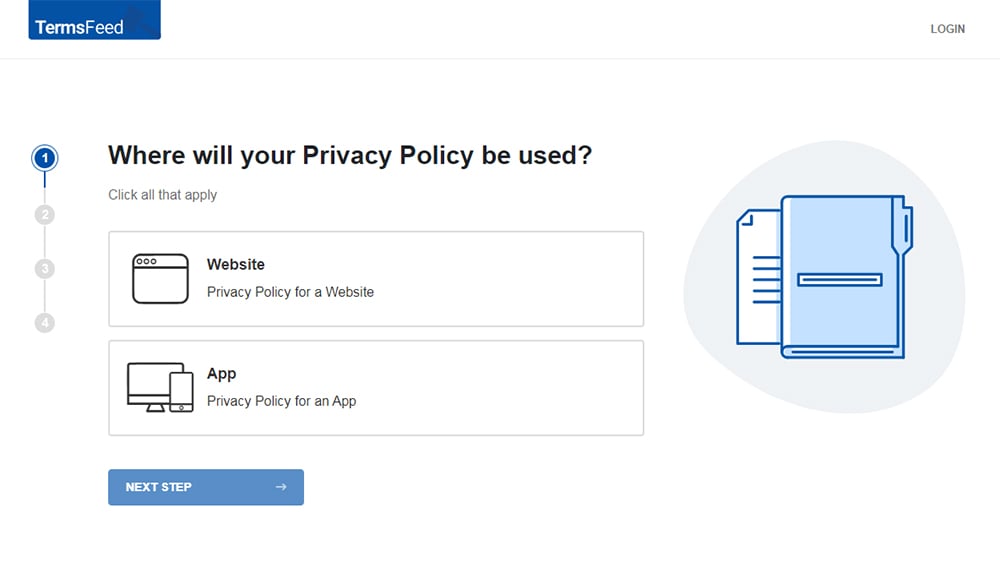 Answer some questions about your app.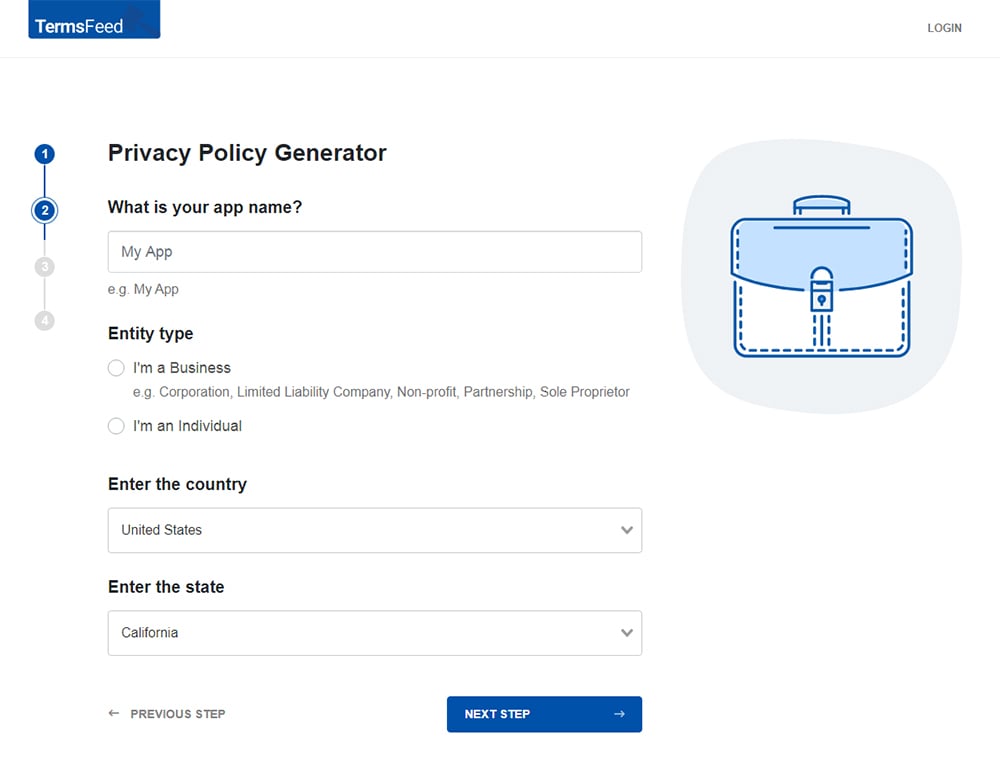 Answer some questions about your business.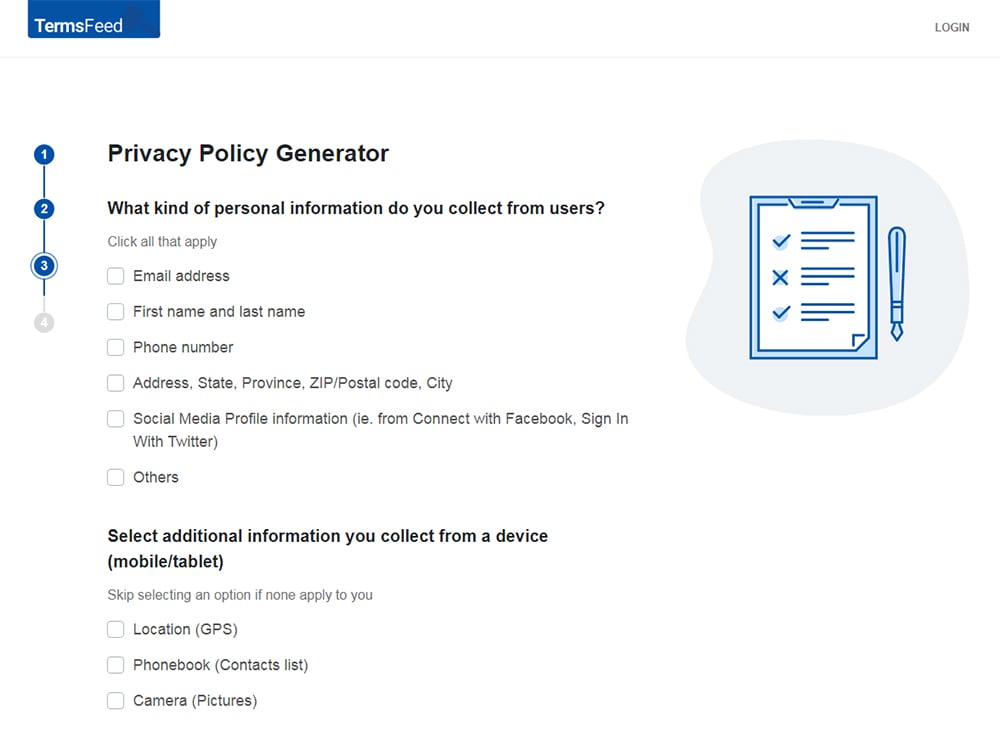 Enter the email address where you'd like the Privacy Policy delivered and click "Generate."
What kinds of information are deemed "personal?" Any information that could be used to identify someone.
A few examples include:
Billing or shipping address
First name and family name
IP address
Email address
Credit card details
A number of major, overarching privacy regulations have been made law in the last few years, and they're not restricted to single nations. One of these regulations covers 28 countries, some apply to two or three countries, and one was developed by one state (California) but manages to apply to the entire USA.
The most significant regulation is the EU's (European Union's) General Data Protection Regulation (GDPR), which came into effect in May of 2018 and quite rigorously secures the confidentiality of the personal information of all those in the 28 EU countries. It's 88 pages long and goes further than any other regulation to establish a safe online environment for consumers.
Australia's Privacy Act of 1988 was drafted before information technology was a major threat to personal privacy. However, its principles still apply today and the letter of the law has been updated to reflect current conditions.
CalOPPA in the United States is a regulation created by California which now serves as a privacy regulation for the whole country.
The Federal Trade Commission (FTC) in the USA requires app developers to have a clearly written Privacy Policy in place that's easy to access via app stores.
The Student Online Protection Act (SOPIPA) is a regulation protecting student data from third-party vendors (e.g. businesses that scan emails to collect information in aid of marketing initiatives). Since vendors often use mobile phone apps to scan the contents of smartphones, app developers are now required to strictly adhere to their own conspicuously placed Privacy Policies.
If your app targets users under the age of 13, COPPA (Children's Online Privacy Protection Act) requires that only certain information be collected from children, and with parental consent. An app developer would have to find a reliable means of verifying parental consent.
Other privacy regulations include PIPEDA in Canada and PDPA in Singapore and Malaysia.
All of the above regulations demand that consumers' personal data be protected and that websites and apps provide Privacy Policies when they collect personal information. Remember that your Privacy Policy must:
Be easy to understand
Be conspicuously posted
Clearly inform consumers of what information you collect, why you collect it, what you plan to do with it, and with whom you may share it
If your app uses Google Analytics, you'l need to have a Privacy Policy. The Analytics Terms of Service requires this:

Flurry, which is owned by Yahoo and managed by the Yahoo Developer Network Terms of Use also requires a Privacy Policy if you use its services: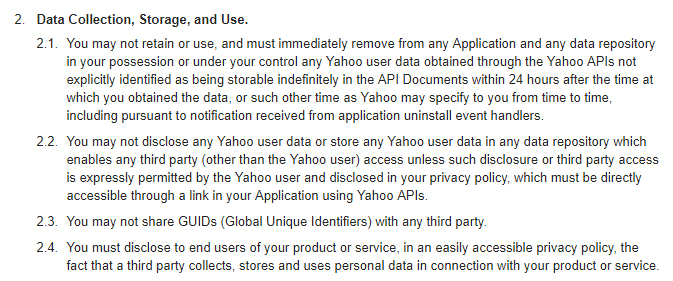 Many other common third-party app enhancements and services require a Privacy Policy. If your app uses third parties for anything from email newsletter distribution to payment processing, make sure you check the Terms and Conditions for the service to see what's required.
For more details, please contact us on
Sales Number : +91 9582 90 7788
Support Number : +91-9654 01 6484
Sales Email : sales@itmonteur.net
Support Email : support@itmonteur.net
Register & Request Quote
Submit Support Ticket